Today's adventure…apple cider!
You may want to pick and choose which activities are most appropriate for your particular children according to their ages and maturity, but don't be afraid to challenge your younger children.  They may surprise you.  Stretching them makes them grow!  
Whooo is God? An Autumn Family Bible Adventure
Cider:  God Turns Our Hard Times Into Character and Rewards!
Intro:  Do like drinking apple cider?  Do you know how it is made?  
Watch this video.
How do you think it would feel to be an apple being chopped, pressed, and made into cider?  What other natural things can you think of that can be turned into something good?  Just about everything we have originally came from something else.  Isn't it awesome that God gives us what we need and gives us the creativity and ingenuity to figure out how to do new things?  
Prayer:   Thank God for all the good things he has made, including apple cider.  Thank Him for the beauty of nature and the gifts that it gives us.   
Thoughts to Ponder: Apples have to get chopped and pressed to be made into cider.  Sometimes we feel like we are under pressure too.  Have you ever had a really hard time or a bad day?  What happened?  When it was over, did you realize that you were stronger?  Did you know that God can use hard times to make us better people and teach us lessons?  
Key Verses:  
…We rejoice in the hope of the glory of God. 3 And not only that, but we also rejoice in our afflictions, because we know that affliction produces endurance, 4 endurance produces proven character, and proven character produces hope. 5 This hope will not disappoint us, because God's love has been poured out in our hearts through the Holy Spirit who was given to us."  Romans 5:2-5 HCSB
Sometimes we have hard times.  Sometimes we have hard times when we are trying to do the right thing and obey God.  Other people might want us to act a different way, but God tells us to act like Him.  
You have heard that it was said, 'Love your neighbor[i] and hate your enemy.'  But I tell you, love your enemies and pray for those who persecute you."  Matthew 5:43-44 NIV
Have you ever prayed for someone who was mean to you?  Take a minute to pray for someone you might not get along with all the time.  
Blessed are you when people insult you, persecute you and falsely say all kinds of evil against you because of me. 12 Rejoice and be glad, because great is your reward in heaven, for in the same way they persecuted the prophets who were before you."  Matthew 5:11-12 NIV
Who else had hard times according to Matthew 5:11-12?  Where is your reward?  How does it make you feel to know you have a reward waiting for you in heaven?  
Worship:
Sing Matt Redman's "You Never Let Go."
Prayer:  Pray for each other and any needs you may have.  Ask God to give you strength to make good choices and do the right thing.  
Family Adventures:  
Enjoy a glass of cider together!

Use some apple juice and mulling spices and make your own cider.  

Plan a trip to an apple orchard or fall festival to see cider being made.  

Make apple cider play dough together.  You can act out how the apples are cut and crushed.
Spread the Love:  
Invite some friends or family over to share some cider.   
Check out the cider on my Fall Pinterest Board for more ideas.
Check out other family Bible Adventures here!
Please share your apple cider adventure thoughts below…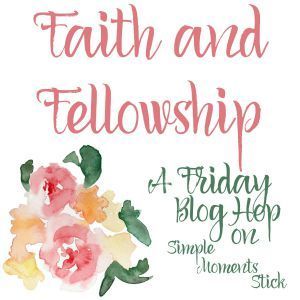 photo credit: Hot caramel apple cider via photopin (license)