Everyone is looking for community.  I want to take a minute to thank all of you for being a part of Minivan Ministries and making this online community blossom this year.  I never dreamed it would grow so fast or become such an important part of our lives!  This year I not only learned the basic ins and outs of blogging and launched, but I have found many online friends through various social media outlets.  People can say what they want about the evils of social media, but there is a lot of good that it can do too.   I hope that all of you keep striving to find the community that you need, both in person and online.  If you are a blogger, there are lots of ways for you to connect with fellow bloggers too.   I encourage you to take advantage of the Solidarity Sisters opportunity.
And let us consider how we may spur one another on toward love and good deeds."  Hebrews 10:24 NIV
What are Solidarity Sisters?
Solidarity Sisters is an opportunity for female bloggers to be paired up with another female blogger in a similar niche.  This opportunity is hosted by Susannah at Simple Moments Stick.  Throughout the month, your Solidarity Sister and you participate in a short series of challenges to help you get to know and learn from each other.  It's that simple…short and sweet, yet powerful!  
Do nothing from selfish ambition or conceit, but in humility count others more significant than yourselves. Let each of you look not only to his own interests, but also to the interests of others." Philippians 2:3-4 ESV
Meet My Solidarity Sister…
For the month of December 2015, I had the privilege of being paired up with Melanie of Wind
in a Letterbox.  Melanie blogs about homeschooling her young daughters.  There are tons of cute ideas for teaching and crafting with little ones.  She has a great archive of freebies for her subscribers.  If you are homeschooling preschool or kindergarten, you should definitely check them out!  She also co-hosts the Learning Kids Link-Up, which is helpful for all levels of learning.  
Take advantage of the Solidarity Sister Opportunity!
We would love for you to take advantage of the Solidarity Sisters Opportunity too.  Here is your chance to sign up for January 2016.   Don't delay!  It's just a few days away!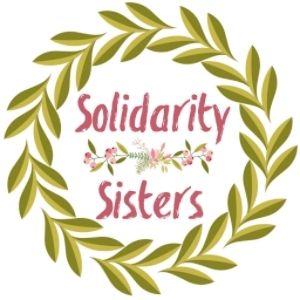 What are your tips for finding community?  What are your favorite online communities?  
Speaking of community, be sure to come back tomorrow to find out the details for our 2016 Book Brigade!  
photo credit: <a href="http://www.flickr.com/photos/85755792@N00/13941880457″>Как да използваме силата на хаштаговете в маркетинга за социални медии. Полезна статия от +Jeff Bu…</a> via <a href="http://photopin.com">photopin</a> <a href="https://creativecommons.org/licenses/by-nc/2.0/">(license)</a>